Conexum are Consumer Data Marketing specialists and Australasia's largest provider of consumer transactional data.
We strive to help our clients achieve optimum results from their data-driven marketing through our industry-leading data products and professional services.
We are custom-designers who work with you to build a successful data strategy.
The design and fit is all about you and your business. Through careful listening and skilled collaboration, we tailor a solution to meet your strategic objectives now and into the future.
Conexum entered the direct marketing industry in 2008 with a groundbreaking concept that has transformed the way in which marketers can target their customers and prospects. High volume transactional data from over 3 million consumers integrated with key demographic and lifestyle data has introduced fresh new insights and possibilities when it comes to choosing, who to target, when and with what message.
Our work with suppression files has further enhanced the integrity and reputation of our data. In 2012, we launched The Australian Bereavement Register and the Gone-away Left Address file. Both of these initiatives have been welcomed by marketers and consumers a-like.
What does the future hold? Even smarter data management tools and more informed decision-making for Conexum's clients. We continue to invest to meet the needs of a data-driven world.
To protect the integrity of our member data, we don't disclose the identity of the brands within the Insight Data Co-operative. However, a number of our clients are pleased to share their results, and have kindly provided testimonials or case studies. 
Click on a logo below to view the testimonials from our clients.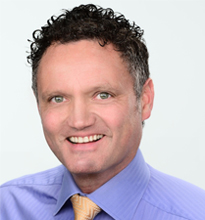 John Crewe
Founder & CEO
As the Founder and CEO of Conexum, John drives a strong results-orientated culture for Conexum's associates, as the company deepens and expands its data products and services across Australasia.
With more than 18+ years experience in the Direct Marketing industry, John has unrivalled knowledge of all things data related with a particular focus and expertise in the area of transactional consumer data. Prior to establishing Conexum in 2008, John headed up Experian's Club Canvasse Data Co-operative in the UK before moving to Australia in 2003 to lead the sales and operational teams at Abacus (now a division of Epsilon).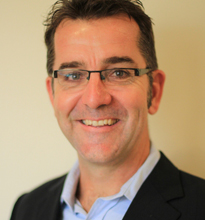 Rick Fitzgerald
Client Services Director
Rick has been in the Direct Marketing industry for over 10 years. He has been involved with Conexum since it's foundation and has established the company's relationship with many of its clients. Prior to joining Conexum, Rick was the Managing Director of The List Group, a leading Australian owned List Brokerage Firm.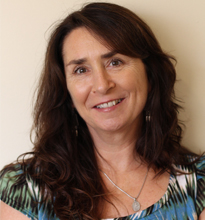 Therese Shepherd
Head of Operations
Therese is the Head of Operations having joined Conexum as a Production Coordinator in 2009. Therese is primarily responsible for managing the live Operations team at Conexum to deliver superior performance in the areas of Database Services and Fulfillment.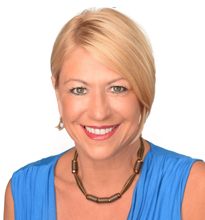 Debbie Mutton
Sales Consultant & Home Mover Data Product Manager
In these roles at Conexum Debbie is responsible for consulting with clients and prospects to improve their marketing effectiveness.
Commencing her Direct Marketing career in the UK in 1987 Debbie has vast experience of working with clients across all industry sectors.
Whether you are looking to acquire new customers or retain and grow existing relationships Debbie's knowledge spans test cell design, geo-demographics, customised classifications plus predictive models and will work with you to ensure your desired outcomes are reached.
The recent launch of our Home Mover Data product has enabled Debbie to introduce and demonstrate the benefits of this powerful event based data to financial services organisations, utilities, telecoms and home improvement companies.
When Debbie's not busy with clients and prospects you'll find her giving nutritional advice and making people sweat in her Eastern Suburbs fitness studio. She won a competition to be personally trained by three-time world boxing champion Jeff Fenech so make sure you stay on the right side of her!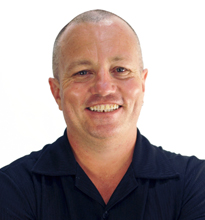 Sean Woodland
Production Manager
Sean is the Production Manager at Conexum and is responsible for the ongoing build and maintenance of all of our consumer database marketing products. In this role, Sean ensures the daily operation of data; identifies and mitigates risks of data errors; ensures data procedures are in place and initiates procedural changes to improve data quality and service levels.
When Sean's not busy processing data you'll find him out and about making people laugh on the vibrant Sydney Comedy scene appearing at a variety of well known comedy venues and festivals around the country. He's even won awards and finished as a runner-up in the national acclaimed Green Faces comedy competition.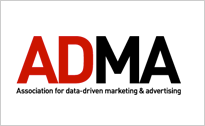 Association for data-driven marketing & advertising
Conexum are proud members of the Association for data-driven marketing & advertising (ADMA). Conexum's business activities comply with the ADMA Code of Practice.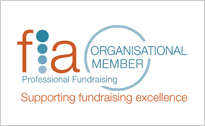 Fundraising Institute of Australia
Conexum is an organisational member of the Fundraising Institute of Australia (FIA). The FIA is the peak governing body representing professional fundraising in Australia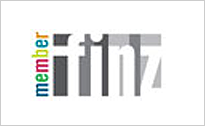 Fundraising Institute of New Zealand
Conexum is a member of the Fundraising Institute of New Zealand (FINZ). FINZ is the professional body for fundraisers and organisations involved with charities and not-for-profits in New Zealand.