The Australian Bereavement Register (TABR) – identify deceased individuals to suppress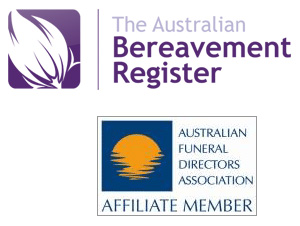 Why use TABR?
TABR is a leading consumer service that helps stop direct mail being sent to the deceased. Bereaved families and friends provide details of the deceased to TABR, which is then used to remove those names and addresses from company mailing lists and databases.
The 140,000 people who die every year in Australia will continue to receive an average 68 items of direct mail in the year after their death. This is very upsetting for the family left behind and extremely damaging to the brands sending the unwanted mail.
Deceased records are only added to the TABR file once they have gone through our stringent build and validation process, ensuring quality over quantity. We don't deal in assumptions, just facts, to make sure you're not paying to remove customers that are still alive and spending.
In other words, its what we keep out of TABR that counts!
What can TABR do for you?
Limit corporate brand damage created by irresponsible data practices
Help stop identity fraud, which substantially increases the risk of bad debt
Provide Privacy Act data compliance for your company
Direct Marketing campaign performance is based on response rate against volume – removing deceased records from your mailing files will maximise response rates and ROI
Avoid over-suppressing your database – each record on the TABR file goes through a unique validation process and we don't deal in assumptions
Improve the environmental reputation of your company and the DM Industry
Increase your efficiency and corporate responsibility by not mailing people who aren't there – saving you money
What makes TABR unique?
Most records captured within 14 days following a death
Updated daily and released monthly
All records are permissioned and validated, giving you reliable non-assumed accurate data
Sources
We engage directly with the bereaved, gathering fully permissioned and verified records
Leaflets
TABR leaflets are found in a number of key points throughout the country. Distributed through outlets such as funeral directors, hospitals, solicitor firms, local councils and charities. Each leaflet explains how the data will be used and includes a REPLY PAID post registration form.
Call Centre and Website
TABR has a dedicated call centre that operates 7 days a week. The website https://www.tabr.com.au offers online registration for individual consumers and for organisations working in the bereavement industry to register clients.
Third Party Data Sources
Only third party data feeds of the highest standard are considered for TABR. These then pass through our stringent build and validation process before reaching the file.
The Australian Bereavement Register Fact Sheet contains details, unique features and a named contact who can help answer any questions that you may have.