Data Quality
Clean, accurate data. It's what gives your direct marketing the competitive edge. Reaching the right people optimises success. And saves your money and brand reputation. Want access to the cleanest, most accurate data available?
Every day in Australia 9,500 people move house and 400 people die. How many of those names are on your database?
Even if your mailing list is only a few months old, the chances are that you are wasting valuable budget on mailings that will never reach their intended recipients. Not only will you be lowering your response rate and return on investment but you could also be damaging your brand.
Our free Data Quality Audit enables you to get an overview of the 'health' of your database, tell you how much you could be wasting on mailing inaccurate data and budget accurately for any data cleansing required. We will check your database against our industry leading data suppression file products to highlight any data integrity issues such as:
Incorrect addresses
Duplicate names and addresses
Deceased individuals
Customers that have moved address
Customers that have moved and can be re-addressed
Data Enhancement
We can also enhance your existing data by providing counts for appending telephone numbers and for supplying new addresses for a high percentage of 'gone-away' records.
For more information, please contact Glenn Harrison on 1300 873 849 or use the contact form in the nav bar.
Successful marketing campaigns are built on clean, accurate data. Its what you need if you want to reach the right people with the right messages – and avoid the waste and brand damage that results from sending unnecessary and unwanted marketing.
Put simply, if you don't look after your data, you can't look after your customers. Data decay is inevitable. Life is never static – every day people die, move house, change their phone numbers or add their details to the Do Not Call Register (DNCR). Inaccurate customer data carries real risks; duplication of marketing spend, waste of resources, lost opportunities and reduced impact of communications.
Once you make data integrity a priority, you can really get to know your customers and you have the best possible foundation for profitable marketing activity.
Our data cleansing software combines superior data matching with rapid processing to deliver a suite of flexible services:
Standardise, Update & Dedupe
Before you do anything else, this is where you should start. A general data cleansing process includes address format standardisation against Australia Post's Postal Address File (PAF), update of key contact address information to ensure accurate matching and application of the correct de-duplication level (individual, household or address).
Screening
To keep your database in tip-top condition it's important to regularly screen your data to remove or flag unresponsive records. Conexum has developed and maintains a suite of data suppression file products, which enables you to flag deceased and gone-away records, relocate lapsed customers as well as screening against the ADMA Do Not Mail and the ACMA Do Not Call Register (DNCR) preference services.
Relocation
To help with retention and reduce churn, once a customer is identified as a gone-away we can help you relocate them to their new address by applying products such as the New Address Enhancement (NAE) file and the NCOA.
For more information about our Data Cleansing Services please contact Glenn Harrison on 1300 873 849 or click here to download the Product Fact Sheet.
Conexum's suppression suite hosts one of the most comprehensive selection of commercially available suppression file products on the market today. In fact the combined volume of all the files exceeds 8 million names and addresses covering Deceased, Gone-aways and Relocations.
Mailing suppressed records is not only harmful to the environment wasting millions of tonnes of paper each year but its also costly and brand damaging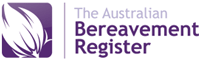 The Australian Bereavement Register (TABR) Suppression File – identify deceased individuals to suppress
Since its launch in 2012 TABR has been one of the most welcomed initiatives to hit the direct marketing industry in recent years. The purpose of TABR is to enable marketers to match their customer and prospect data with TABR and remove anyone who has died before marketing to them. With approximately 140,000 deaths in Australia per year, it's important to clean your database regularly, using accurate information.
TABR is the only consumer facing deceased suppression file product on the market and is the only deceased suppression file, which engages directly with the bereaved gathering fully permissioned validated data.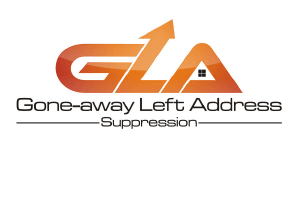 Gone-away Left Address File (GLA) Suppression File – ensure you do not mail gone-aways
The GLA Suppression File was created in 2012 to address the problem of mailing people who have moved house. Conexum continually monitors mover information and brings updates of activity to the market on a regular basis, ensuring not only the latest gone-aways are available for suppression, but also individuals that return to a previous address are identified and updated accordingly. With over 7+ million individual records, the Gone-away Left Address (GLA) Suppression File offers the greatest depth of gone-away suppression coverage available in the market place.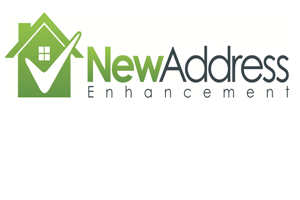 New Address Enhancement (NAE) File – ensure you have the correct new address details for your contacts
Statistics show that approximately 3.5 million people move house every year in Australia (up to 9,500 people per day) resulting in an ongoing decay of an organisation's prospect and customer data. With as many as 38% of customers neglecting to notify their affiliated organisations of an address change, can you be confident you have the most up-to-date contact information? New Address Enhancement (NAE) File from Conexum provides up-to-date and verified change of address information enabling organisations to maintain, or regain, contact with Australian consumers when they move house.