Gone-away Left Address (GLA) Suppression File – ensure you do not mail gone-aways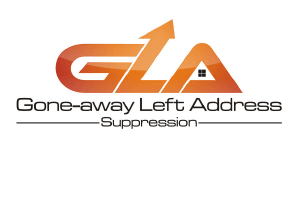 Why use the GLA Suppression File?
The GLA Suppression File was created in 2012 to address the problem of mailing people who have moved house. Conexum continually monitors mover information and brings updates of activity to the market on a regular basis, ensuring not only the latest gone-aways are available for suppression, but also individuals that return to a previous address are identified and updated accordingly. With over 7+ million individual records, the GLA Suppression File offers the greatest depth of gone-away suppression coverage available in the market place.
THE FACTS:
Approximately 3.5 million people move home every year in Australia – nearly 9,500 per day
Misaddressed and discarded mail costs Australian businesses an estimated $93 million a year
56% of consumers are annoyed when they receive mail addressed to a previous occupant
What can the GLA Suppression File do for you?
Limit corporate brand damage created by irresponsible data practices
Provide Privacy Act data compliance for your company
Direct Marketing campaign performance is based on response rate against volume – removing gone-aways from your mailing files will maximise response rates and ROI
Avoid over-suppressing your database – each record on the GLA suppression file goes through a unique validation process and we don't deal in assumptions
Improve the environmental reputation of your company and the DM Industry
Increase your efficiency and corporate responsibility by not mailing people who aren't there – saving you money
Sources
We receive a large number of consented datasets from organisations that have been notified when someone moves in or out of a property. This includes information from reputable organisations that have a transactional relationship with their customers as well as data sourced from publicly available information.
The Gone-away Left Address (GLA) Fact Sheet contains details, unique features and a named contact who can help answer any questions that you may have.