The FINZ 2015 Conference will be taking place from May 11 – 13 in Wellington and for the 3rd year running Conexum will be exhibiting at the event showcasing its innovative and groundbreaking Insight Data Co-operative solutions for charities in NZ.
Be at the heart of the action while you stay sharp on the latest trends impacting you and your charity. Register now to guarantee your place.
Celebrations and Learnings at the FINZ Annual Conference, 11 – 13 May 2015, Wellington, New Zealand
It's a great feeling to be around fundraisers. Always a good spirit and a genuine shared interest in people, causes and campaigns. The FINZ annual conference is an excellent networking opportunity, bringing together fundraisers and speakers from all over New Zealand and further afield for learnings and inspiration.
And where better to gather than at Aotearoa, New Zealand's national museum, Te Papa, in the capital city, Wellington. A stunning venue in the coolest little capital in the world. Just ask Lonely Planet!
Being a fundraiser is a wonderful and rewarding profession and once again we're celebrating. And to lead the charge is Alan Clayton – direct from Scotland. Alan is an accomplished international speaker and brilliant educator. Alan's upbeat and motivational Blackbaud Pacific Opening Plenary: Proud to be a Fundraiser will set the tone for the whole conference.
This conference is for CEOs, managers, senior fundraisers and those new to the sector. Whether you're navigating the complex issues surrounding leading your organisation and people, strategizing planning or implementing your next campaign, the FINZ conference is for you.
International and national fundraisers, leaders, marketers and managers will be sharing their time, knowledge, case studies and learnings over an action packed three days of Master Classes, Plenaries, Sessions, Debates, Table Talks, coffees and chats.
If you're serious about your mission and cause then register now.
For FINZ Conference Registration and Full Details: Visit http://finz.org.nz/2015conf
For FINZ CEO Forum Registration Details: Visit http://finz.org.nz/ceoforum
A word about Alan Clayton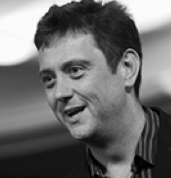 'The one revolution I have been involved in of which I am most proud is the process of finding the 'unifying emotional heart' of an organisation. Discovering that working in the emotional space unifies, inspires and drives organisations far faster than logic has been a revelation.'
Alan is an inspiration leader and creative director of Revolutionise. He is also deputy CEO of Depression Alliance and managing partner at the Inch Hotel and Inspiration Centre, Loch Ness, Scotland.
Visit http://revolutionise.com for more details.